Instant Evaluate is the most cost-effective method to gather and report satisfaction data from a large and relevant sample of customers, employees and vendors.

Satisfaction data is reported to online and email reports in realtime. The data is presented in summarized and detailed reports.

Instant Evaluate's solution makes satisfaction management easier and more cost effective than ever. The service will also automatically build you a customer email database and a franchisee prospect list.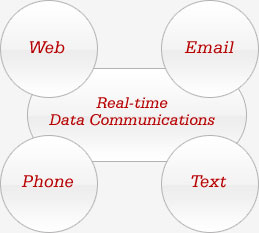 Franchised operations
Retail
Hospitality
Banking
Health Care
Education