Learn More
Share Positive Online Reviews!
When customers provide favorable feedback, Instant Evaluate makes it easy to share these reviews across any social media network you are connected to, so everyone can see!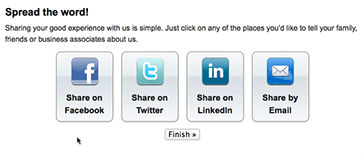 Stop Negative Online Reviews!
Instant Evaluate's feedback service will immediately email proper management when negative feedback is received, allowing management the opportunity to resolve the issue before the customer posts a negative review Online.
Learn More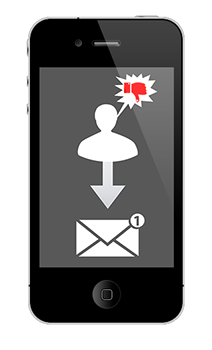 - Home
- About Us
- 2 Ways to Provide Feedback

- Video Samples
- Contact Us
- Testimonials
- Set up a Free Consultation



Instant Evaluate
920 East Semoran Blvd.
Casselberry FL 32707